Welcome to the Essex County Bar Association.
The Essex County Bar Association is the oldest, continuously run county bar association in the United States. Founded in 1806, we are an organization of attorneys, judges, court clerks, paralegals and legal administrators with a common goal of furthering access to justice for all throughout Essex County.
If you are a law student, attorney, judge, court personnel or legal administrator, we invite you to learn about all that the Essex County Bar Association has to offer both to the community and its members. 
If you have been admitted to practice within the past year, you can receive a free one-year membership. Your free membership runs for the current fiscal year (September through August) and includes participation in your Lawyer Referral Service! (Liability Insurance is required to participate.)
Membership Benefits
Network with fellow practitioners at events held throughout the year
Receive referrals from people in need of legal representation
Mentor those who are just starting out in their legal career (or obtain mentor help if you are a new attorney)
Volunteer your time as a conciliator or lawyer-for-a-day at courthouses throughout Essex County
Gain valuable tips on legal practice and employment
The Essex County Bar Association (ECBA) is an organization of pioneers with a rich history that reaches back to 1685. In the years that followed, the Essex County Bar Association commenced to carve its place in history with notable members whose names included Choate, Endicott, Parsons, Saltonstall, and Sewall. These great men paved the way for their descendants to form our organization. 
The purposes of the Essex County Bar Association, as stated in our bylaws, include:
To encourage the spirit of professional courtesy among members of the Massachusetts Bar          and, more specifically, those residing in or practicing law in Essex County.
To cultivate, promote, and facilitate the administration of justice and uniformity of legislation.
To uphold the honor of the profession of the law.
To improve the public image of lawyers.

FIFTH UPDATED ORDER
REGARDING COURT OPERATIONS UNDER THE EXIGENT
CIRCUMSTANCES CREATED BY THE COVID-19 (CORONAVIRUS) PANDEMIC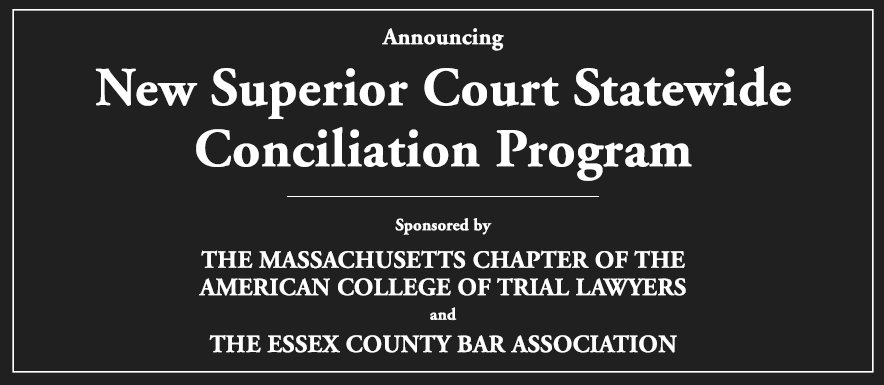 The Superior Court Statewide Conciliation Program will be available to litigants in Essex, Middlesex, Norfolk and Worcester Counties beginning on January 19, 2021, and will be expanded to other counties later in 2021.
Click here
to view the advertisement in Lawyer's Weekly.
Click here
to view the article in Lawyer's Weekly.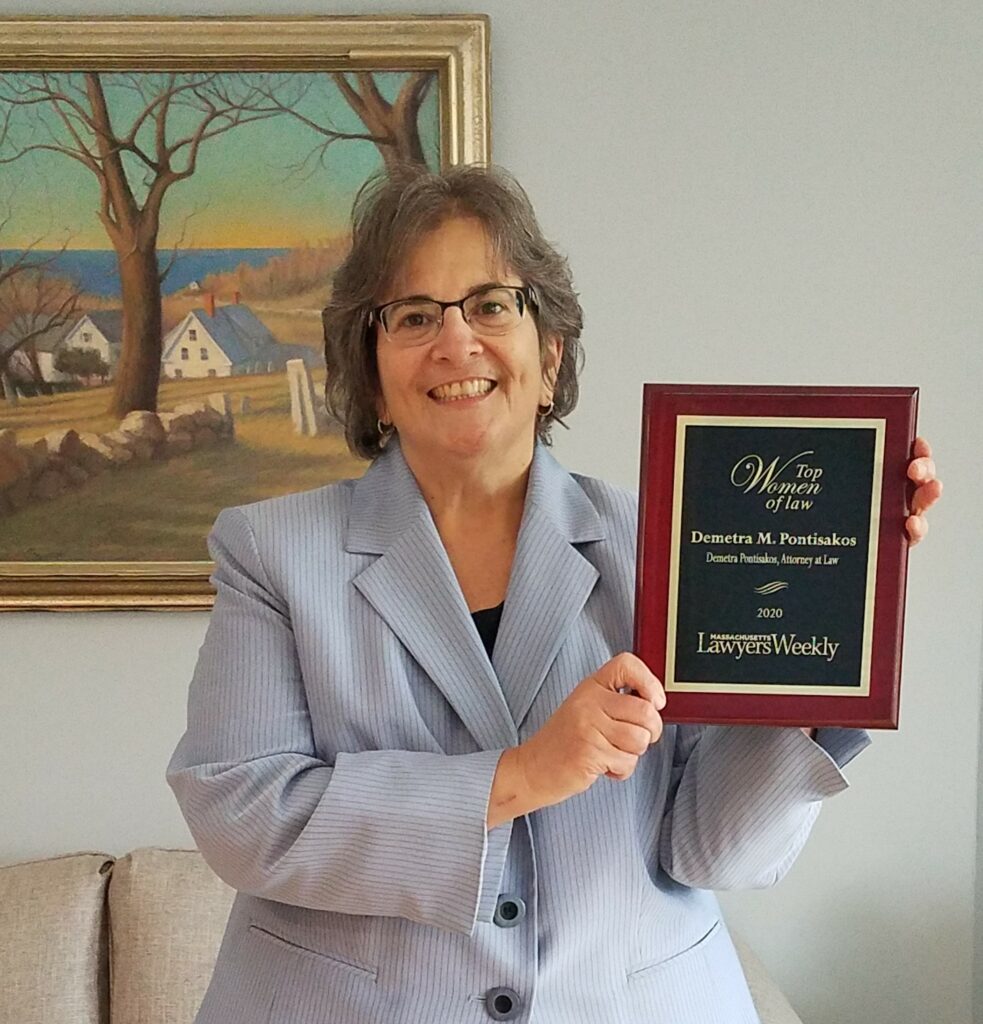 Board member, Demetra Pontisakos, is awarded the "Top Women of Law Award" by Massachusetts Lawyers Weekly.